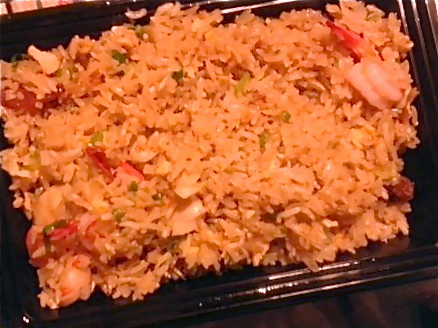 1.

Twin Dragon Chinese Restaurant
8597 W Pico Blvd
Los Angeles, CA 90035
310-657-7355
Category: Chinese
Neighborhood: Pico-Robertson
1/27/2013
This restaurant has been around for many years with delicious food to show for it. The chinese food at twin dragon was authentic, fresh and the prices are affordable. The restaurant is also very clean. The parking here is tight but they offer valet and street parking.



2.

Yee's Chinese Food
4400 W Slauson Ave
Los Angeles, CA 90043
323-295-4224
Category: Chinese
Neighborhood: Hyde Park
1/27/2013
Yee's Chicken Egg Rolls are a must try. They're simply delicious!

3.

Furiwa Chinese Seafood Restaurant
13826 Brookhurst St
Garden Grove, CA 92843
714-534-3996
Categories: Dim Sum, Caterers
1/27/2013
Try the shrimp ball appetizer (highly recommended).